We also collaborated with Emanuela Moroli, editor of the
national youth magazine, "Ciao 2001', creating a sheet that
became an insert of the magazine, called 'HIP'.
(Rome's 1st 'Underground' paper.)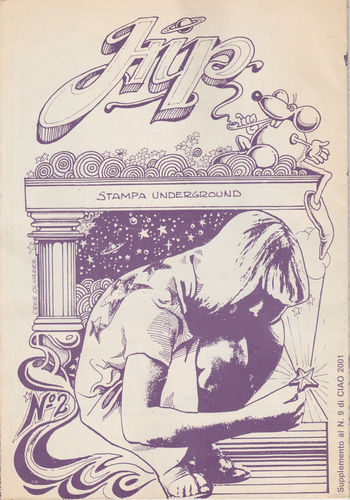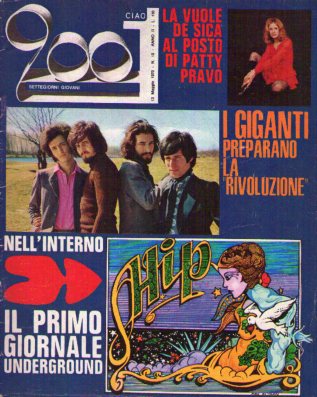 HIP spawned many new sheets in the Roman 'counterculture'
with names like 'Il Manifesto', 'La Comune', 'Mother'
(later changed to 'Madria'), and many others.
These papers consisted of a long one sided print, folded
accordion style to create pages. Using the architects preferred
printing method of 'Blueprint', which made copies from a
black and white original, in either of three colors: navy blue,
amber brown, or black. This method of reproduction was
relatively cheap compared to Process printing ...