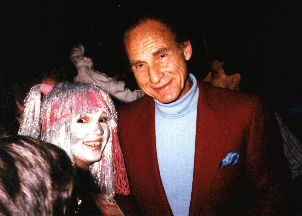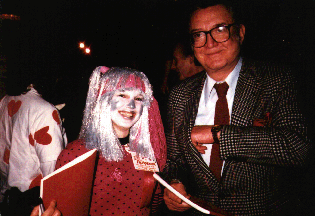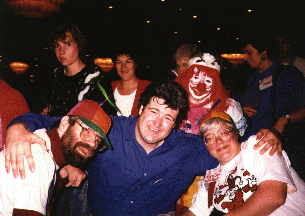 Arobeth, as clown laison for Sid Caesar and Steve Allen the key note speakers ......Bethuzala with Michael Pritchard
at the Laughter & Play Conference for Medical Professionals, San Francisco.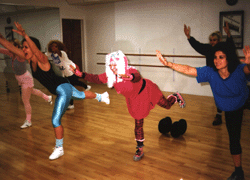 .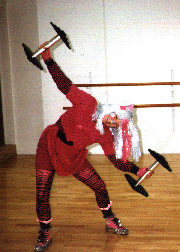 .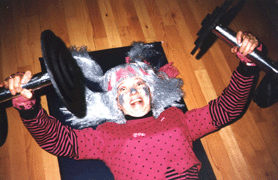 .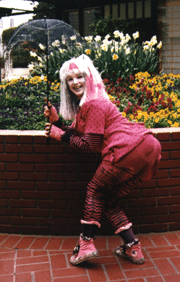 Arobeth in arobics class and lifting weights.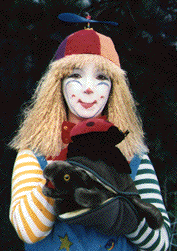 Zaney Bethania with her puppet friends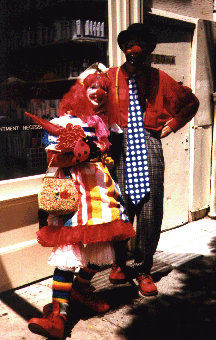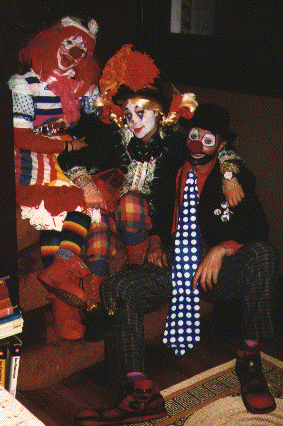 Bethuzala and Jobo......................Clown family : Bethuzala, Mookie and Jobo.
See one of our acts: Click Here!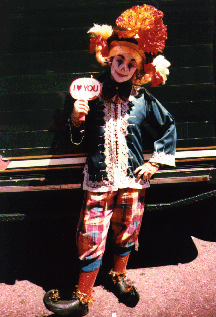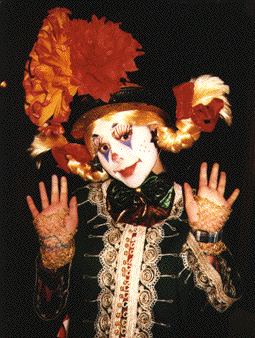 Mookie in all her finery!