FLAT ADVERTISERS
Lighters with a base shaped like an elongated oval, are called Flat Advertisers.
They are made by many diffrent manufacturers :
Ryan - Japan, Penguin - Japan, Bard - Japan, Howard - Japan, Barlow - US, Crown - US, and many more.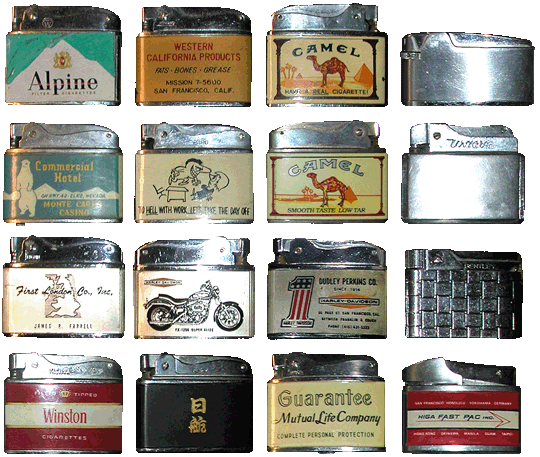 Most have advertisements for businesses and brands. Most are Lighter Fluid, some are Butane.
---
---