I've always loved comic-book art and animation
from Disney, Warner Bros. and Marvel Comics to Zap Comix and Japanese Anime'.

---

Below is some comic strip art done in collaboration with Mark Bode called:

"Miami Mice"
published by RipOff Press, Inc in 1986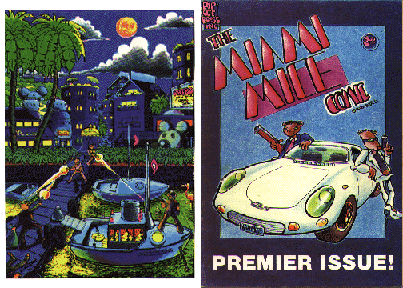 Back cover art: Flores-Bode'85... front cover art and concept Mark Bode 1985.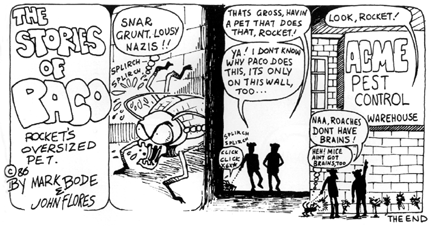 Short panel...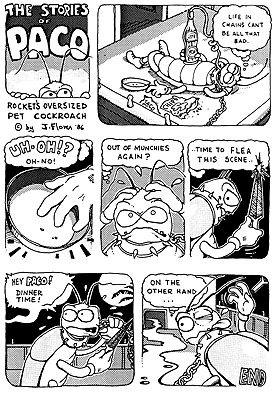 Paco, Rocket's oversized pet cockroach...
---
....and then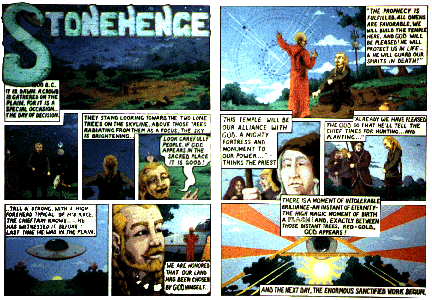 "Stonehenge" the Comic Strip...
35"x50", acrylic on canvas, circa 1979/80.
---

On to MORE comics
---